Yarns in Barns is the Wairarapa's biennial literary festival which brings some of New Zealand's best writers, poets and storytellers together for two weeks of events in October.
Hosted in an eclectic range of venues from Mt Bruce to Martinborough, including vineyards, bookstores, woolsheds, courthouses and of course, barns!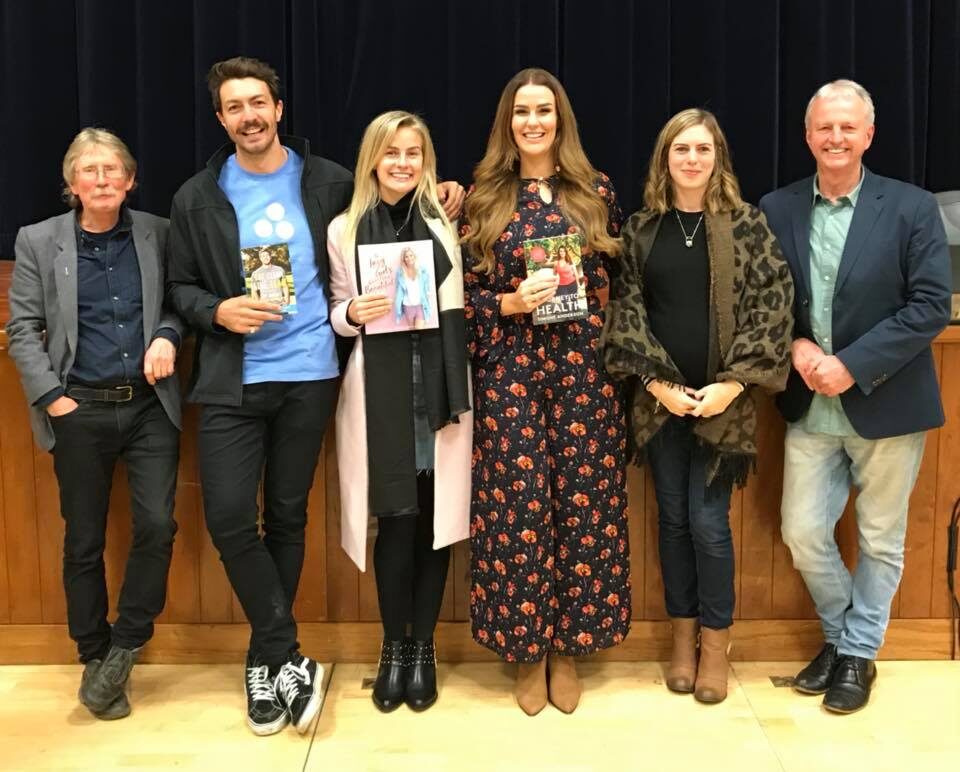 The team with Matilda Rice, Art Green and Simon Anderson at Yarns in Barns 2018.
This year there is something for everyone. From celebrated chefs, to crime writers, dog trainers to poets. View the full programme here.